Fresh Coriander Instead Of Parsley.
F
resh Coriander, Cilantro known in Hispanic circles, or Coriandolo in Italy, is used extensively in foods to give a special "note" to the overall taste.  Fresh coriander is very much used in India, Pakistan, and other Eastern and Far Eastern countries for their wonderful dishes. It is also used in Mexico, Central and Latin America.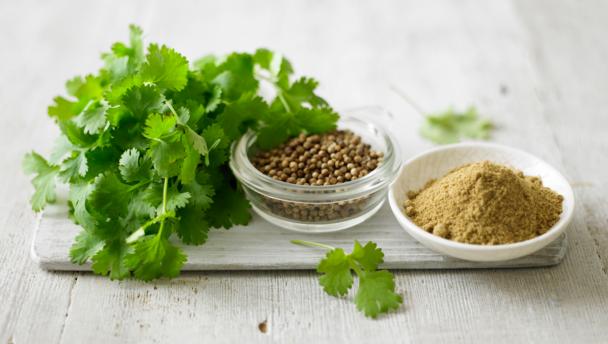 Fresh Coriander On The Left, Dry Coriander Corns In The Middle, Finely Ground, Right.
Courtesy Of Google
Dried Coriander is very much used in the Middle East for Falafel, Foul, Humus, mixed and fried with garlic for Molohia soup. In short it is one of the most used herbs/condiments in oriental cuisine.


Read more!
Read more: http://www.blogdoctor.me/2007/02/expandable-post-summaries.html#ixzz1QI9F1mh2